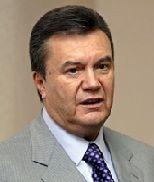 KIEV, July 13 – The pro-Russian coalition may further challenge President Viktor Yushchenko and try to stage a vote in Parliament within two weeks to approve its leader, Viktor Yanukovych, as the next prime minister.

The vote, bypassing Yushchenko's approval, would directly challenge the constitution and may lead to a serious clash between the president and Parliament.

Yushchenko refused to submit Yanukovych's nomination to Parliament, citing irregularities during the last week's controversial creation of the pro-Russian coalition, which he believes is illegal.

The delay with the nomination is likely to postpone the formation of the government beyond the July 25 deadline and that would open door for the president to dismiss Parliament.

"[The president] will fail," Yevhen Kushnariov, a senior member of the Regions Party, said Thursday. "If he doesn't submit the nomination, we will take Yanukovych and put him in the seat of the prime minister."

The comment is the first made by a senior Regions party official suggesting the party had been ready for a major clash with Yushchenko and even to defy the constitution.

The plans are especially dangerous due to the lack of the court that could resolve disputes between the president and Parliament. The Constitutional Court has been out of operation for almost nine months as the Regions Party and its allies have been successfully blocking appointment of judges.